Turning professionals into leaders through outstanding communication
Our team and associates are highly experienced in a unique combination of business communication training and roleplay. They have a deep wealth of knowledge on how to communicate in a business setting and also have the skills to create scenarios and roleplays based on your workplace and the challenges you are likely to face. This style of training reinforces the learning by practising it for yourself, and to hone your skills in a risk-free environment.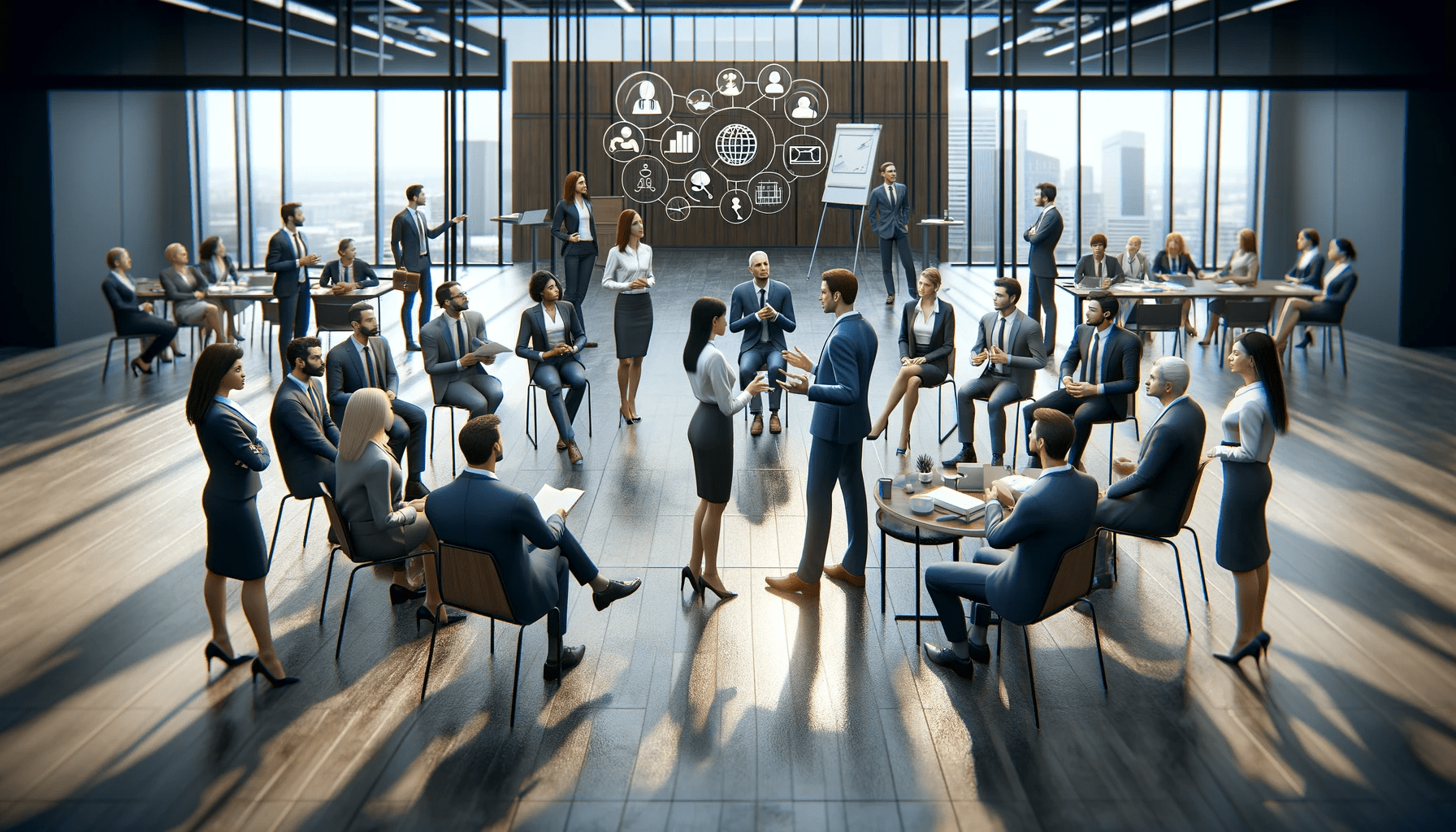 We are Actors in Industry, one of the UK's top roleplay and practice-based
training
and
coaching
companies. Our dynamic and interactive workshops and
coaching
sessions cater to a variety of needs, and our team of trainers, coaches, facilitators, and role-players are available for
training
courses, development programs, events, seminars, and one-on-one
coaching
.
We offer a range of courses, from 45-minute sessions to half-day, full-day, two-day, and three-day programs. Whether you're looking to develop a new skill or enhance an existing one, we have the right
training
solution for you.
To attend one of our workshops or book a one-on-one coaching session, please don't hesitate to get in touch with us. You can reach us at +44 (0) 20 4586 3787 or email us at
enquiries@actorsinindustry.com
. Our team is always happy to help.
Our existing clients consistently tell us that it comes down to three factors: our Commerciality, our Feedback, and our Style.
A selection of clients we've supported to achieve their management development goals